Home
Sell Your Art

Available Prints

Paintings Wanted

About Karges

Contact Us




WE BUY GUSTAVE BAUMANN WOODCUT PRINTS

Do you own a limited edition color woodcut print by this artist? We are currently actively seeking to acquire his limited edition color woodcut prints.

We pay the highest prices, and options for woodcuts in good condition that we are interested in acquiring may include outright purchase with immediate payment, or sale on a consignment basis.

For over 25 years, Karges Fine Art has been internationally known as one of the premier galleries specializing in color woodcuts by this historically important American Printmaker.

Contact us now by telephone at (800) 833-9185, by e-mail at info@kargesfineart.com, or click here for a prompt free opinion of the value of your art by our experienced staff. For a complete list of artists whose works we are seeking, please visit our paintings wanted page.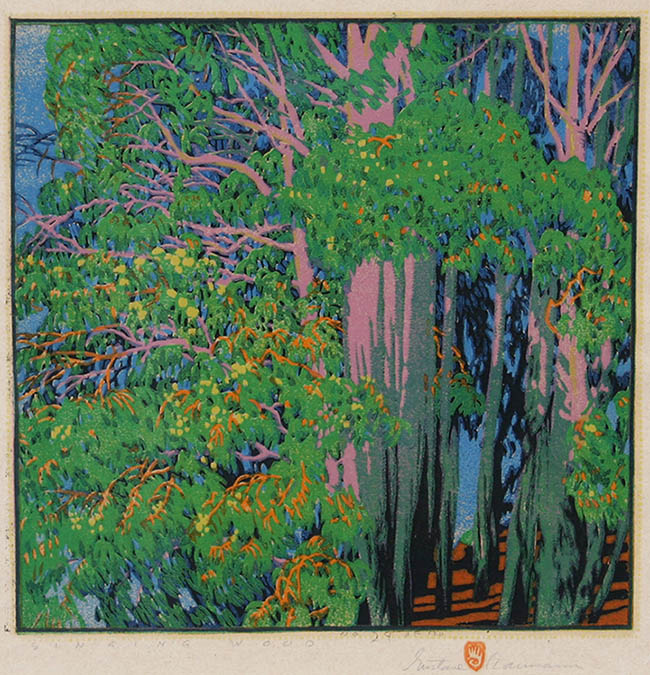 "Singing Wood"
SOLD
Los Angeles Gallery
Bergamot
2525 Michigan Ave., T-3
Santa Monica, CA 90404
800.884.4022 toll free
310.276.8551 ph
310.276.7980 fax
Email Karges LA
Whitney Ganz: Director
Carmel Gallery
6th. & Dolores
Carmel, CA 93921
800.833.9185 toll free
831.625.4266 ph
310.625.9649 fax
Email Karges Carmel
Patrick Kraft: Director
Purchasing and Mail
800.833.9185
P.O. Box D-1
Carmel, CA 93921
Email Purchasing